St. Charles, MO, December 2, 2022
O'Fallon Unit Junior Youth of the Year Participants volunteered at Marcy's Project, which provides aid to those in crisis or emergency situations in the St. Charles County Area.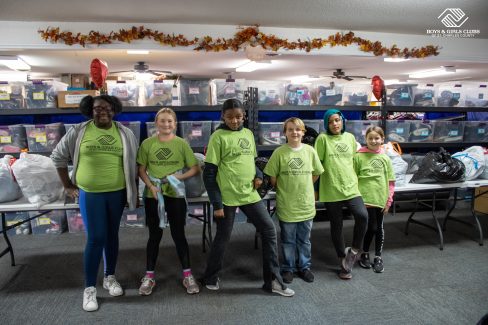 Each year, Boys & Girls Clubs across the nation honor one local youth as the Junior Youth of the Year. Participants are outstanding Club members, 10 to 13 years of age, who exhibit exceptional leadership skills, academic achievement, and outstanding service to their Club and community.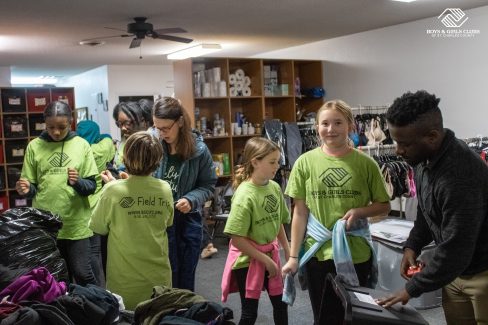 Six Club members & two Club volunteers visited the new Marcy's Project facility in St. Peters and sorted over 25 bags of donated clothing for Marcy's Market, where families are offered free clothing, shoes, accessories, personal hygiene items, cleaning supplies, household items, and paper products.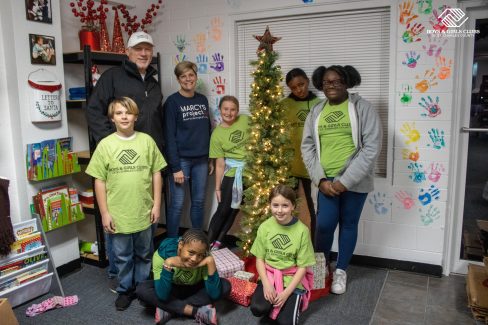 Locally sponsored by FORVIS and nationally sponsored by Toyota and Mondelez International, the Junior Youth of the Year program provides opportunities for local youth to gain essential career and life skills and increase their confidence. Through community service field trips such as this, Club youth become motivated to seek opportunities for leadership and to act as responsible citizens and change agents.

About Boys & Girls Clubs of St. Charles County:
For 70 years, Boys & Girls Clubs of St. Charles County (BGCSTC) has provided a safe place for kids and teens to learn and grow. Clubs offer caring adult mentors, fun and friendship, and high-impact youth development programs daily during critical non-school hours. Boys & Girls Clubs programming promotes academic success, good character & leadership, and healthy lifestyles. Through annual summer camps, after-school programming, and community events, BGCSTC serves children ages 6-18 across St. Charles County to enable them to become responsible, caring and productive citizens. Learn more about Boys & Girls Clubs of St. Charles County on BGCSTC.org, Facebook, and LinkedIn.
Sponsors
We are thankful for our annual partners and community supporters!