St. Charles, MO, August 10, 2023 - In a display of impactful community engagement, Boys & Girls Clubs of St. Charles County (BGCSTC) hosted "Breakfast with a Purpose" on August 10, 2023. Karen Englert, CEO of BGCSTC, emphasized the significance of the event, stating, "Our Breakfast with a Purpose is a strong example of engaging volunteers, stakeholders, elected representatives, staff, and members in a collaborative event. The Club has been a cornerstone of the greater St. Charles community for nearly 70 years."
Prior to the program, attendees had the chance to network and enjoy breakfast. During the program, they heard updates on the Club's three-year strategic plan, ongoing initiatives and challenges, as well as its future objectives. These goals are all oriented towards enhancing the lives of youth and making a positive contribution to the community.
A highlight of the event was the direct involvement of eleven Club youth who were chosen based on their exemplary behavior throughout the summer and their commitment to upholding the Club's core values of Safety, Belonging, Compassion, Excellence, and Opportunity. The opportunity provided these Club youth with the space to engage in meaningful conversations with key stakeholders and elected officials. This interaction not only offered a personal insight into the impact of the Club's programs but also facilitated crucial dialogue that fosters understanding and mentorship. Such engagement plays a pivotal role in the personal growth of Club youth and contributes to the holistic betterment of the entire community.
Guests also had the chance for Club youth guided tours, gaining firsthand experience of the Club's transformative offerings, which encompasses education and recreation. The event coincided with the Club's Imagine Summer Camp program, providing attendees with a chance to witness the mission in action. Aleisha Mulnix, Director of Resource Development at BGCSTC, emphasized, "Breakfast with a Purpose offers a unique vantage point to observe the immediate influence on our community's youth."
The success of "Breakfast with a Purpose" serves as a reminder that when a community comes together with a shared goal, they have the power to shape a brighter future for all those involved.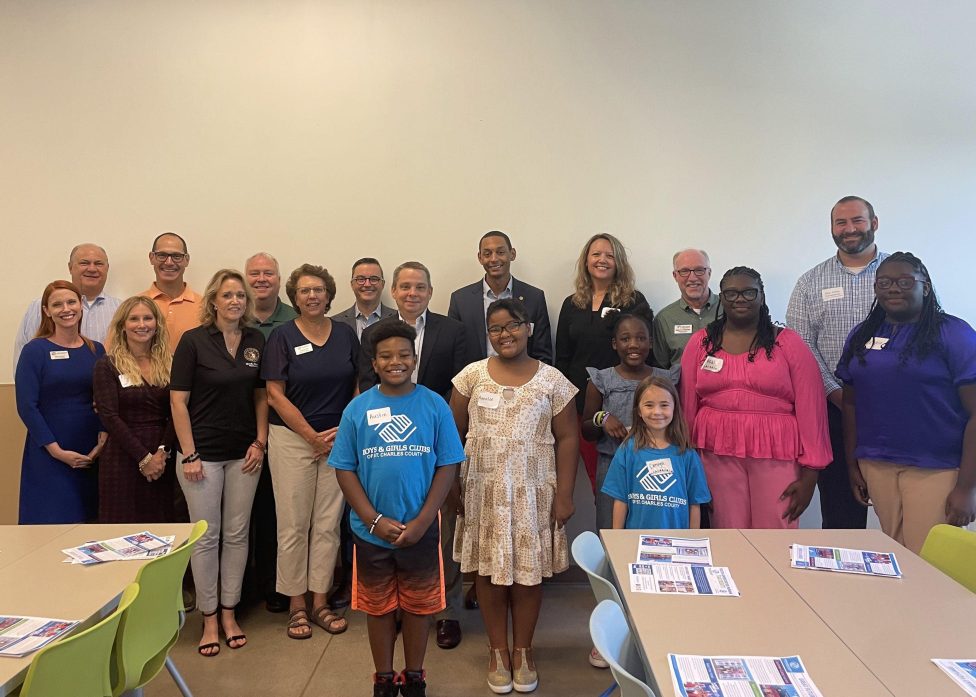 About Boys & Girls Clubs of St. Charles County
For nearly 70 years, Boys & Girls Clubs of St. Charles County (BGCSTC) has provided a safe place for kids and teens to learn and grow. Clubs offer caring adult mentors, fun, friendship, and high-impact youth development programs daily during critical non-school hours. Boys & Girls Clubs programming promotes academic success, good character & leadership, and healthy lifestyles. Through annual summer camps, after-school programming, and community events, BGCSTC serves children ages 6-18 across St. Charles County and beyond to enable them to become responsible, caring, and productive citizens. Learn more about Boys & Girls Clubs of St. Charles County on bgcstc.org, Facebook, and LinkedIn.
Sponsors
We are thankful for our annual partners and community supporters!