St. Charles, MO, August 4, 2023 - Boys & Girls Clubs of St. Charles County (BGCSTC) is thrilled to announce the overwhelming success of its annual Back to School Bash on July 22nd and July 29th.
"Our Back to School Bashes are strong examples of collective impact in St. Charles County, where we come together to address complex challenges faced by our young people," said Karen Englert, BGCSTC Chief Executive Officer. "Through fostering collaboration and magnifying our efforts, we are dedicated to creating lasting change. We are delighted to witness the continued growth of the Back to School Bashes, allowing us to reach and support even more kids and families, all thanks to the unwavering support of our network".
Between the two events, 930 adults and youth attended the event. BGCSTC distributed 519 backpacks to students to ensure they are prepared for the upcoming school year with the necessary supplies. Additionally, a total of 812 meals were served to both families and volunteers.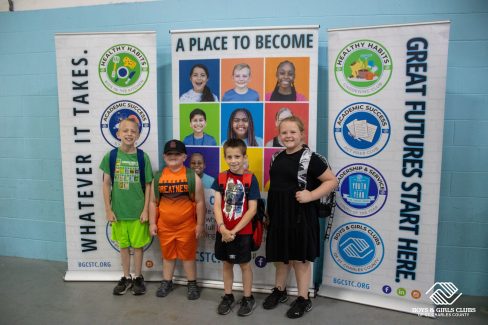 Back to School Bash displayed the strength of the collaborative network in St. Charles County, with 35 community organizations participating. These organizations came together to amplify the event's impact and reinforce the community's shared commitment to nurturing the next generation by providing access to needed resources.
Harvester Christian Church, Lindenwood University, St. Charles Fire Department, O'Fallon Fire Protection District, Emmanuel LIGHT Ministries Organization, Mission Financial, and Clement Auto Group supplied backpacks, supplies, meals, and volunteer service to the event.
Back to School Bash would not be possible without the dedication of the 118 volunteers who selflessly contributed 344 hours of their time. Their commitment exemplifies the spirit of community service and the positive change that can be achieved when working together. BGCSTC extends heartfelt gratitude to everyone who contributed to the Back to School Bash's success and helped create opportunities for Great Futures for community youth.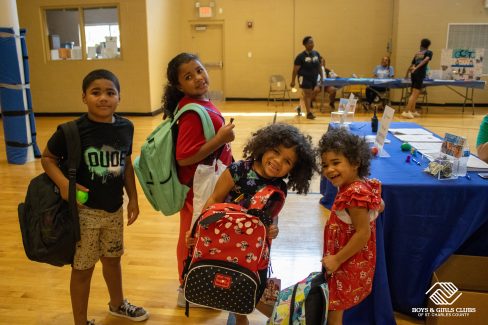 About Boys & Girls Clubs of St. Charles County
For nearly 70 years, Boys & Girls Clubs of St. Charles County (BGCSTC) has provided a safe place for kids and teens to learn and grow. Clubs offer caring adult mentors, fun, friendship, and high-impact youth development programs daily during critical non-school hours. Boys & Girls Clubs programming promotes academic success, good character & leadership, and healthy lifestyles. Through annual summer camps, after-school programming, and community events, BGCSTC serves children ages 6-18 across St. Charles County and beyond to enable them to become responsible, caring, and productive citizens. Learn more about Boys & Girls Clubs of St. Charles County on bgcstc.org, Facebook, and LinkedIn.


Sponsors
We are thankful for our annual partners and community supporters!