ACT Prep Course
ACT Test preparation introduces Club youth to the Math, Science, English, Essay, and Reading sections and the amount of time they have for each section. During ACT prep, teens complete practice tests and sections to become familiar with the types and phrasing of ACT questions so there aren't any surprises at test time. ACT prep teaches members proven strategies that help them improve their standardized test understanding and performance. This program taps into the expertise of volunteers who are former educators, private tutors, and working professionals. With backgrounds in STEM, reading, and comprehension, they aim to equip students with the best practices and tips for taking the ACT. Sessions will include 3 proctored ACT practice tests, one-on-one support for score improvement, test-taking insight, and scholarship guidance.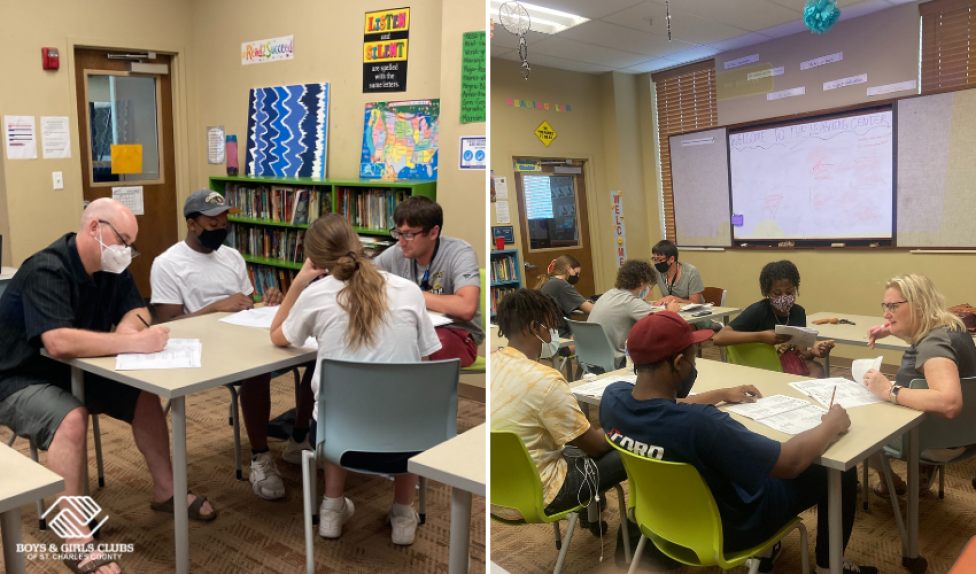 Summer 2021 was the first year the Club offered this new program to teens. Community Impact Coordinator, Desmond Niboh, shared his thoughts and noted the incredible success in the inaugural run. "Each week at ACT Prep, we worked on one of the four ACT subject areas. The students took three full ACT practice tests over the course of the summer, and by the end of the summer averaged a two-point increase in their composite score. We're extremely excited to see how we can continue to build on that this summer".

The ACT prep course is FREE to BGCSTC Club members. Non-members are welcome to gain access by registering for the $25 annual Club membership, visit the Membership page. Spots are limited to the first 30 students. To register for the Summer 2022 session, please visit: ACT Prep.
Who: Youth Grades 9 - 12
Where: St. Charles Unit, 1211 Lindenwood Avenue, St. Charles, MO 63301
When: Mondays & Wednesdays from 4 - 6 PM
Dates: June 6th - August 10th
Learn more about Boys & Girls Clubs of St. Charles County on Facebook, LinkedIn, or BGCSTC.org
Sponsors
We are thankful for our annual partners and community supporters!